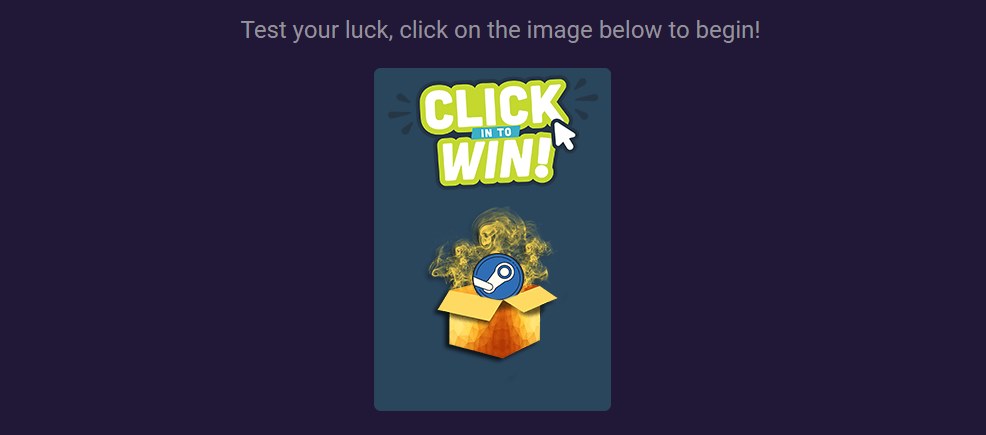 Do you want some random free Steam keys? If the answer is yes then continue reading this article. Our team is developed an awesome service that we called "Magic Steam Key" that gives you a random Steam key every single day.
You just need to frequently visit our Magic Steam Key Box section and try to claim a free Steam key. We are adding every day one Steam key. Be the first of your friends and get your own game key today.
Keep in mind that you need to be fast because if someone clicks on the magic box before you – the key may be already redeemed.
If the key is already redeemed, don't worry, just visit our site tomorrow and try to claim a free key. Visit the magic box section frequently to check when is a new key added to the magic box. That info you can find on the top of the Magic Key box section.
All keys in Magic Key Box are provided by the developers and ONLY the developers can create valid keys for the Steam platform. That is why we highly recommend that you use our service for getting your own free Steam key.
If you love to play games on Steam and don't have enough money to buy every game then Magic Steam Key is the best option for you. Grab your own Steam key for the random game that our system gives to you. Enjoy using our service.
These keys you can redeem only on the Steam client, if you don't have a Steam then click on this link below to download and install Steam on your computer. Download Steam
How To Use Magic Key Box (Video Tutorial)